a charming place
Welcome! Rusty's Cottage is located in the scenic Central Bohemian area near Slapy dam, about an hour's drive south of Prague. The nearest town, Sedlčany, is six kilometers away. Rusty's Cottage is ready to welcome you all seasons of the year and sleeps seven adults and two children.
You will be welcomed by delightful and spacious rooms that have been refurbished with an eye for detail while still preserving the historic features of the country house.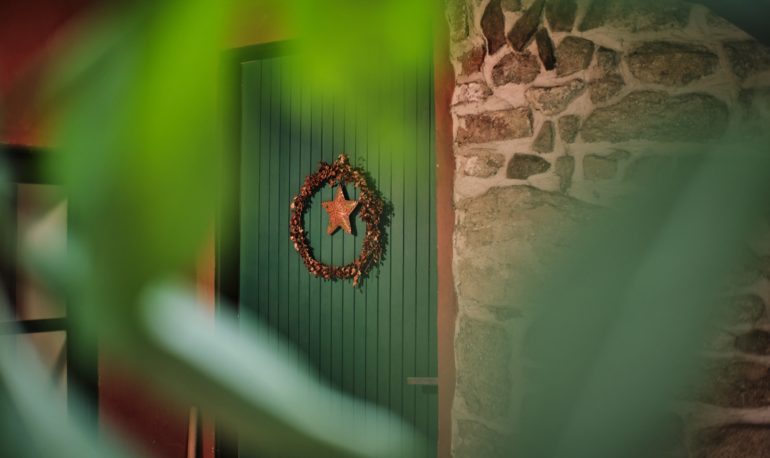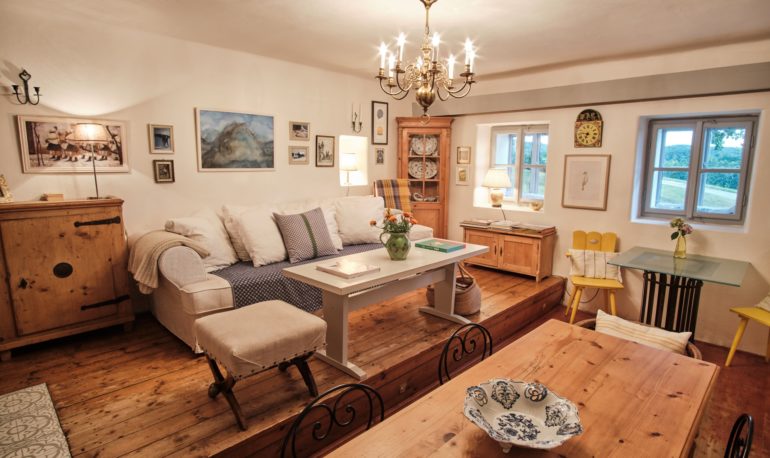 An enclosed courtyard and two other garden areas offer outdoor space to sit and relax. The landlady with her two small, friendly dogs lives in the adjoining cottage.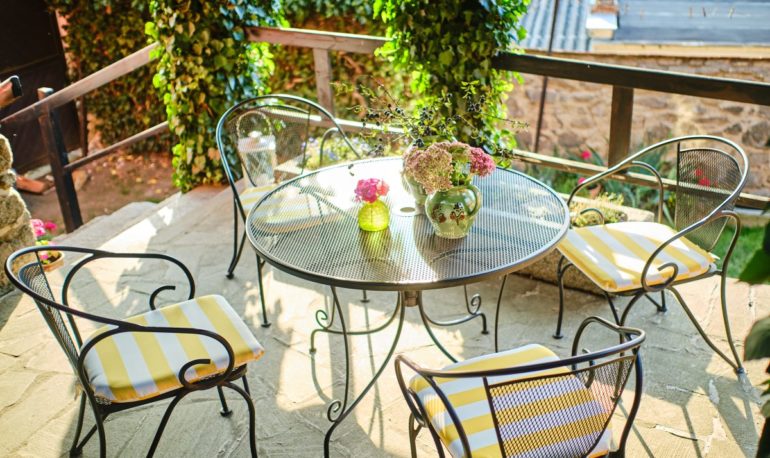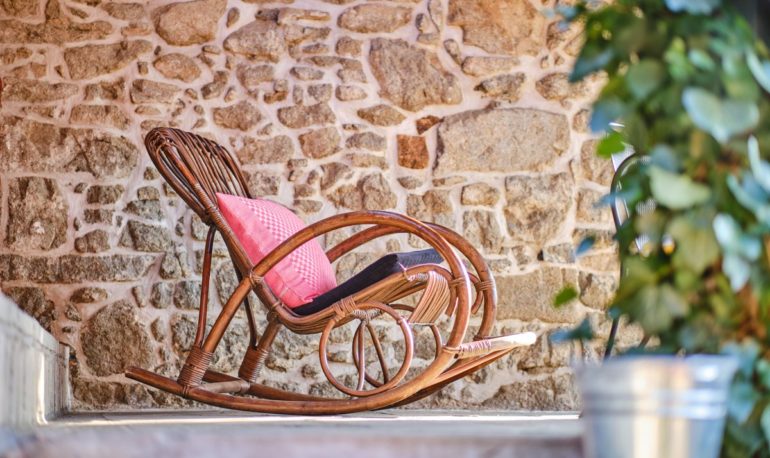 Brew a fine cup of coffee or tea and cozy up with a book, or share a bottle of wine with your friends. Sit out on the terrace wrapped in a blanket, gazing up at the twinkling stars.
A bright entrance hall, eclectic-furnished living room with a seating area and dining table.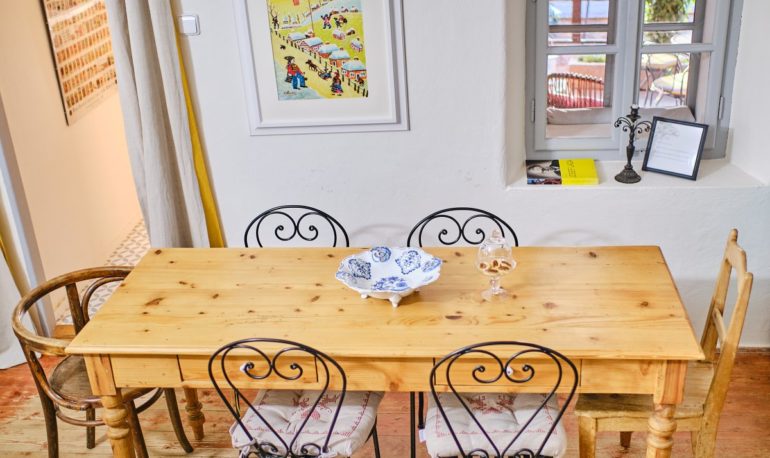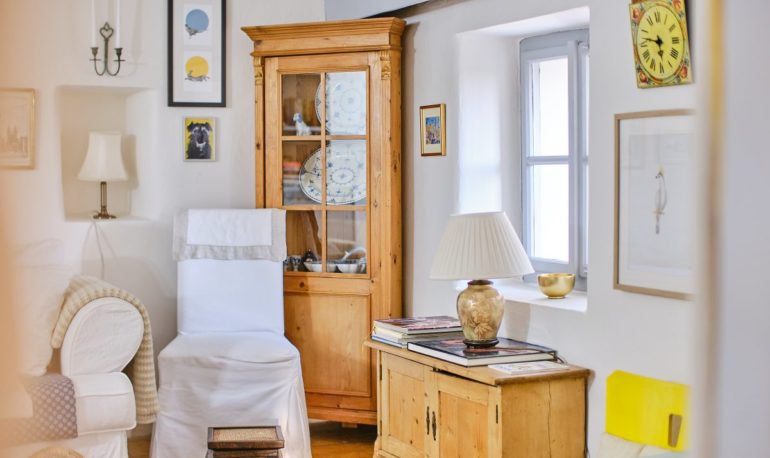 The kitchen has an electric stove and oven, microwave oven, two small fridges, electric kettle, French press for coffee, tea pot and plenty of kitchenware.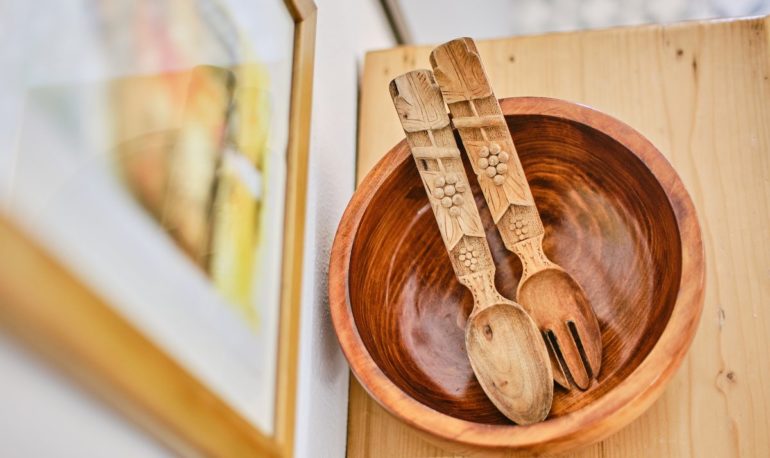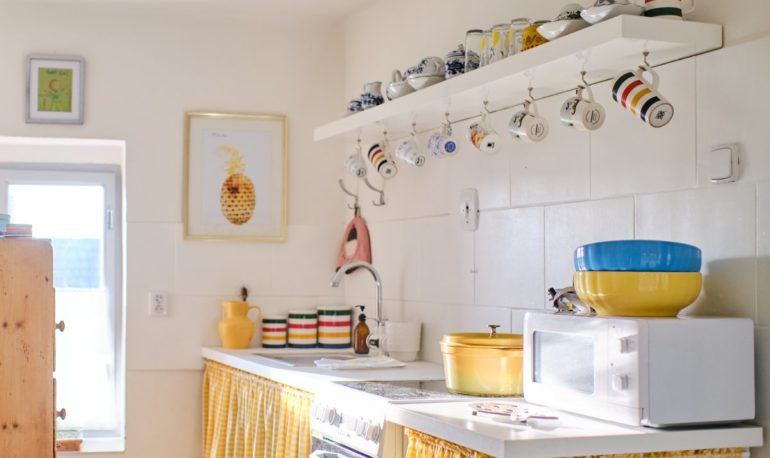 The larger bedroom on the upper floor offers a queen-size bed and three single beds. There is a third bedroom for children with a low entrance furnished with two mattresses. There is also a baby cot and coffee table.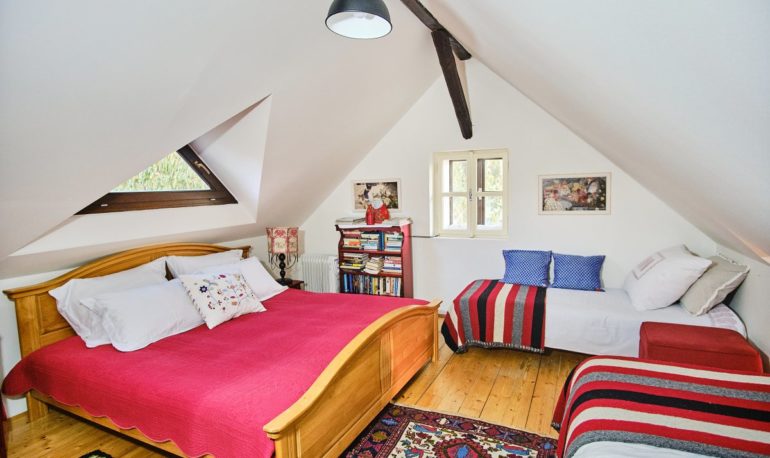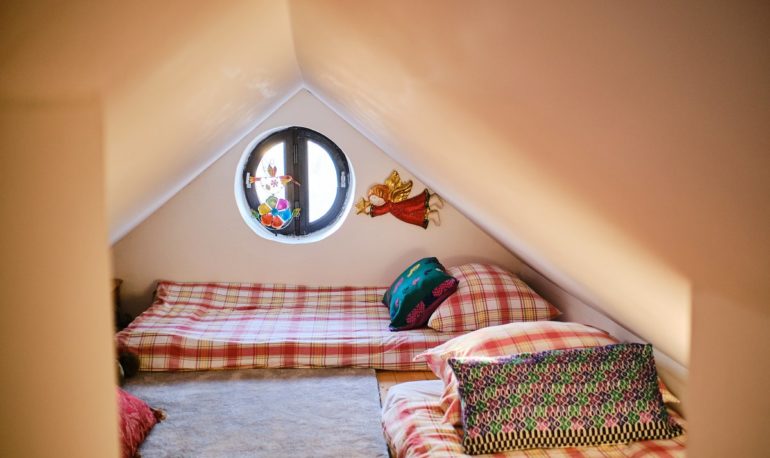 The ground floor bedroom contains two single beds, a large sofa, coffee table and windows overlooking the garden areas.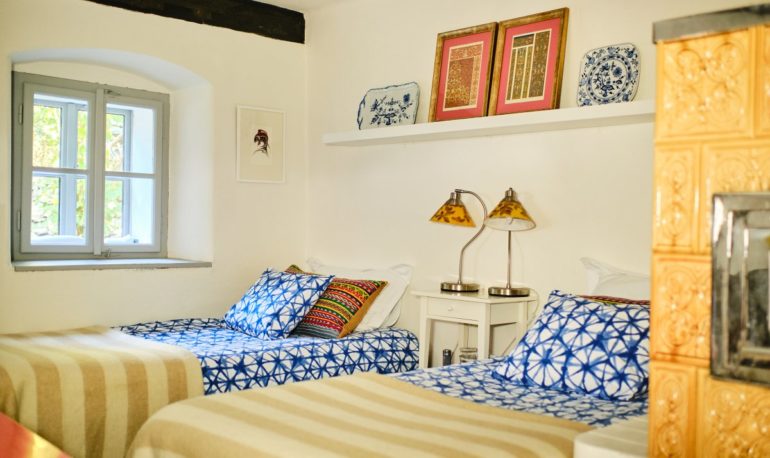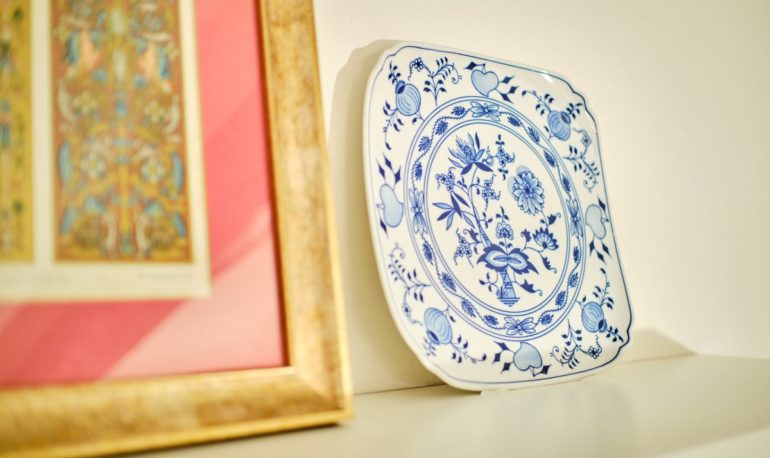 A ceramic stove, underfloor heating and new electric radiators in other parts of the cottage ensure great comfort in winter time. On the other hand, even on the hottest summer days, the cottage interiors remain pleasantly cool.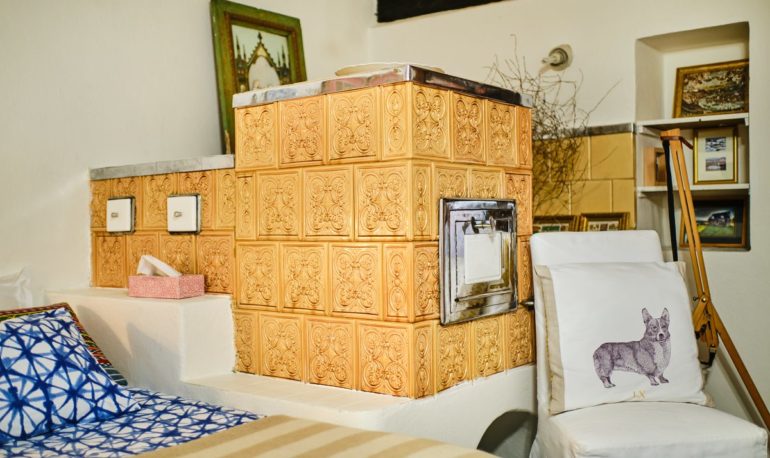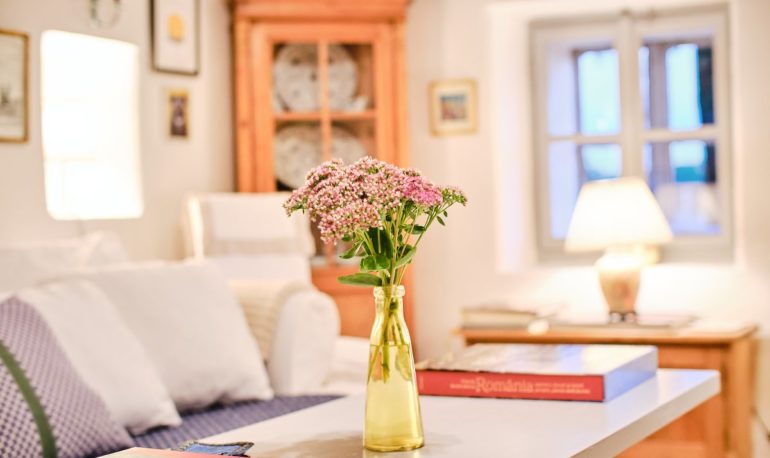 The cottage also offers facilities for the home office. So whether you need a quiet place for your work or want to let your creativity run wild, you can organize your thoughts at two different working desks.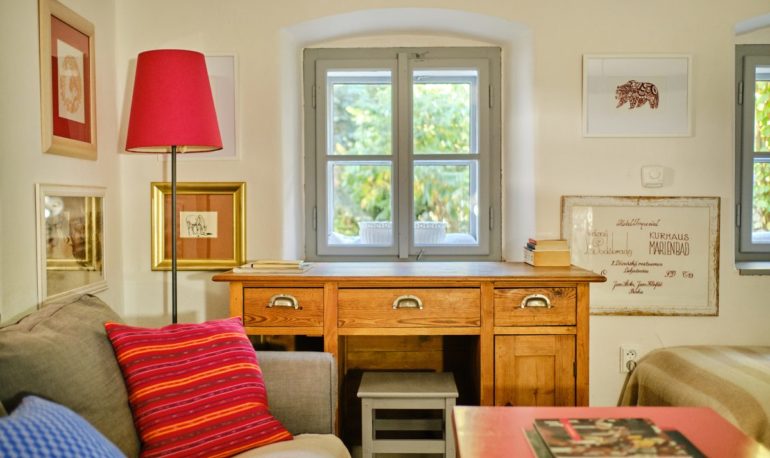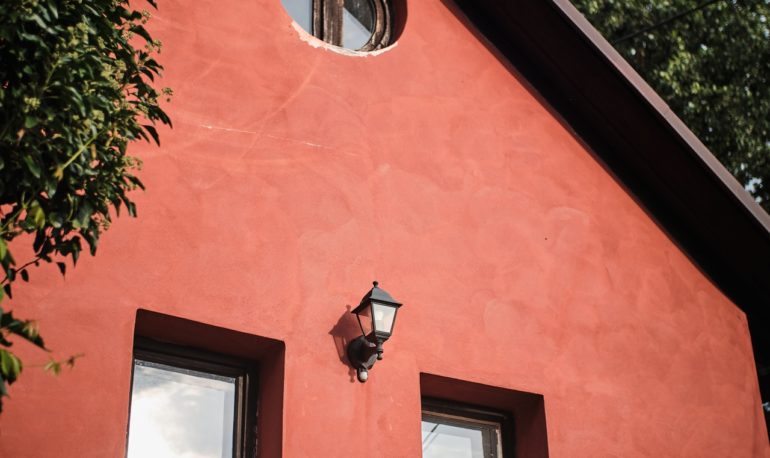 There is also a stylish bathroom with the necessary accessories. So after a long day, you can take a fragrant bath, wrap yourself in a soft towel and relax.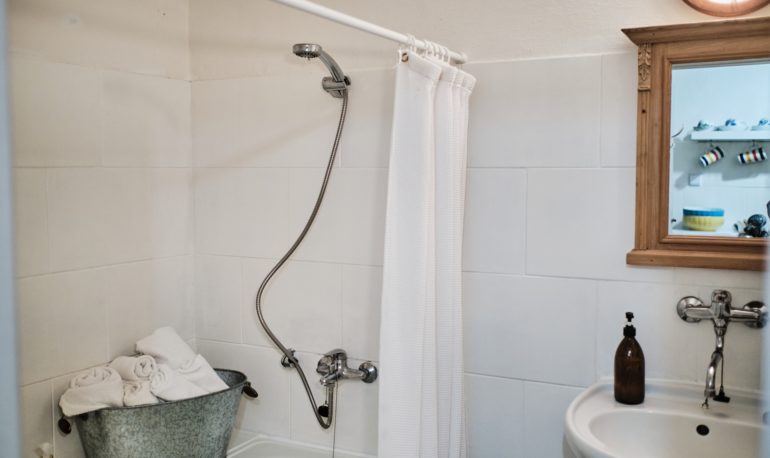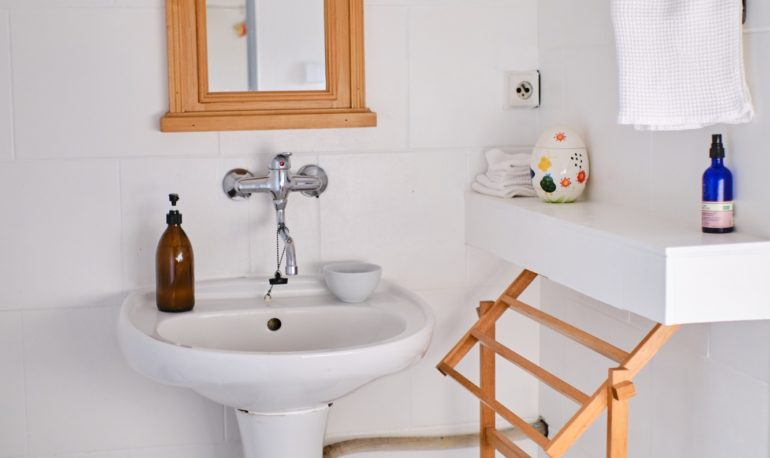 Whether you are on holiday or just need a retreat from the hustle and bustle of the city, enjoy the pristine interiors of the cottage, knowing you are just steps away from the wonders of the natural world.
The cottage is a good starting point for trips around the region. The area is known for its beautiful landscape, but also for its numerous hiking and cross-country skiing trails, cycling paths and water recreation options.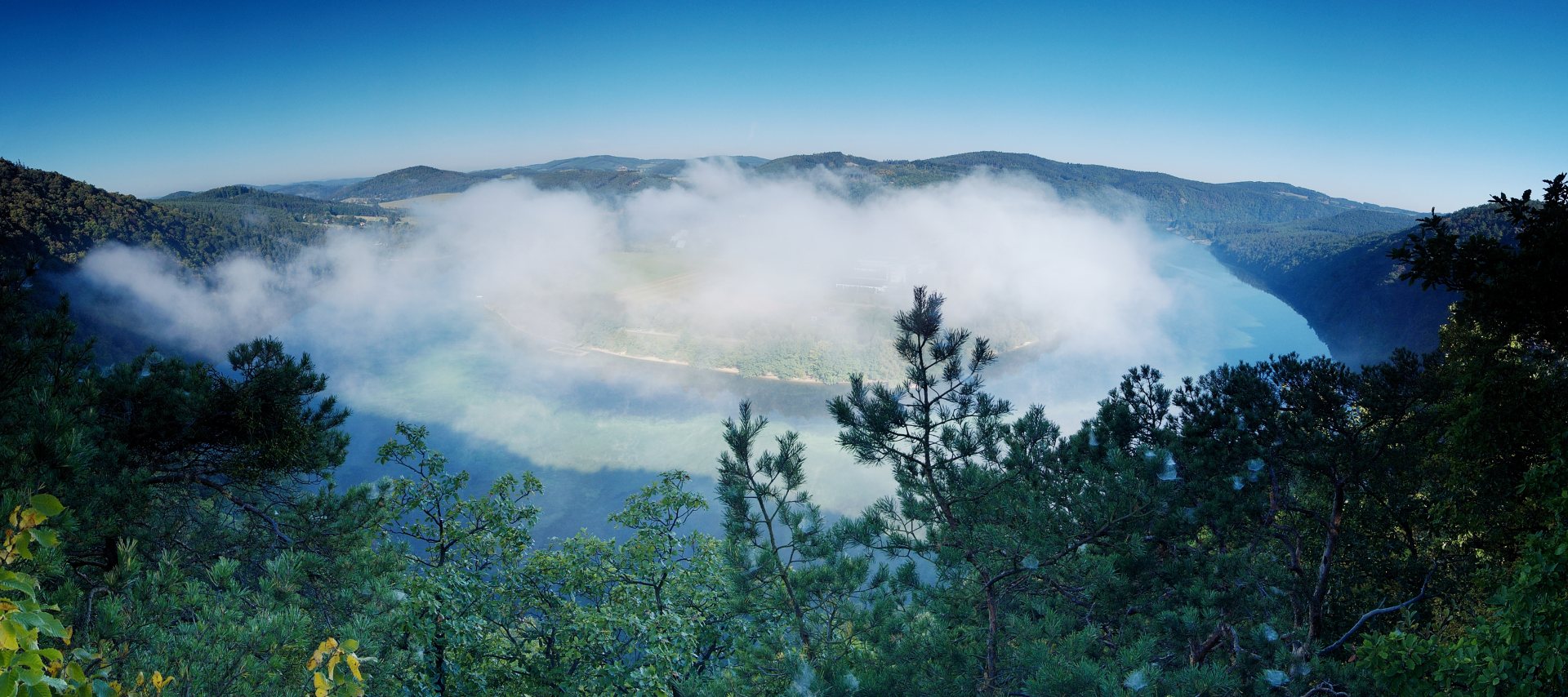 Colleen Kelly
Nalžovice 31, 264 01, Sedlčany, Czech Republic
Mobile phone: +420 607 505 383
E-mail: info@rustyscottage.com
IČO: 67750303